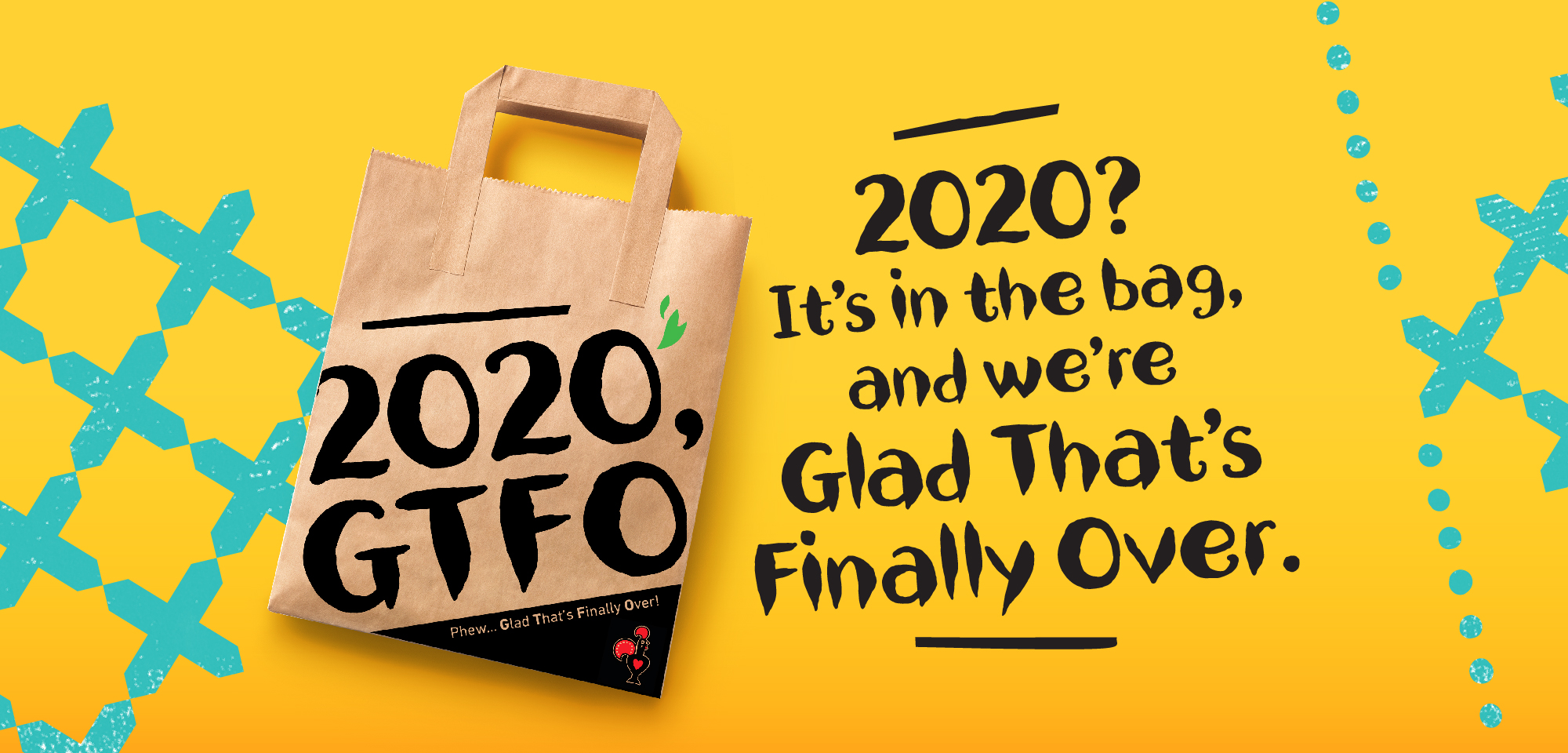 2020? Phew… Glad That's Finally Over.
It's been tough, but it has made us even tougher! That's a win, and as the saying goes: Winner Winner PERi-PERi Chicken Dinner!
Join us in bagging up 2020 along with some PERi-PERi for good luck.
And to 2021, we say let's Get The Flame On! We hope your spirits stay as fired-up as our grills are.
–
Meanwhile,  come join us at Nando's to bid 2020 farewell with these four-lettered meals!
#winks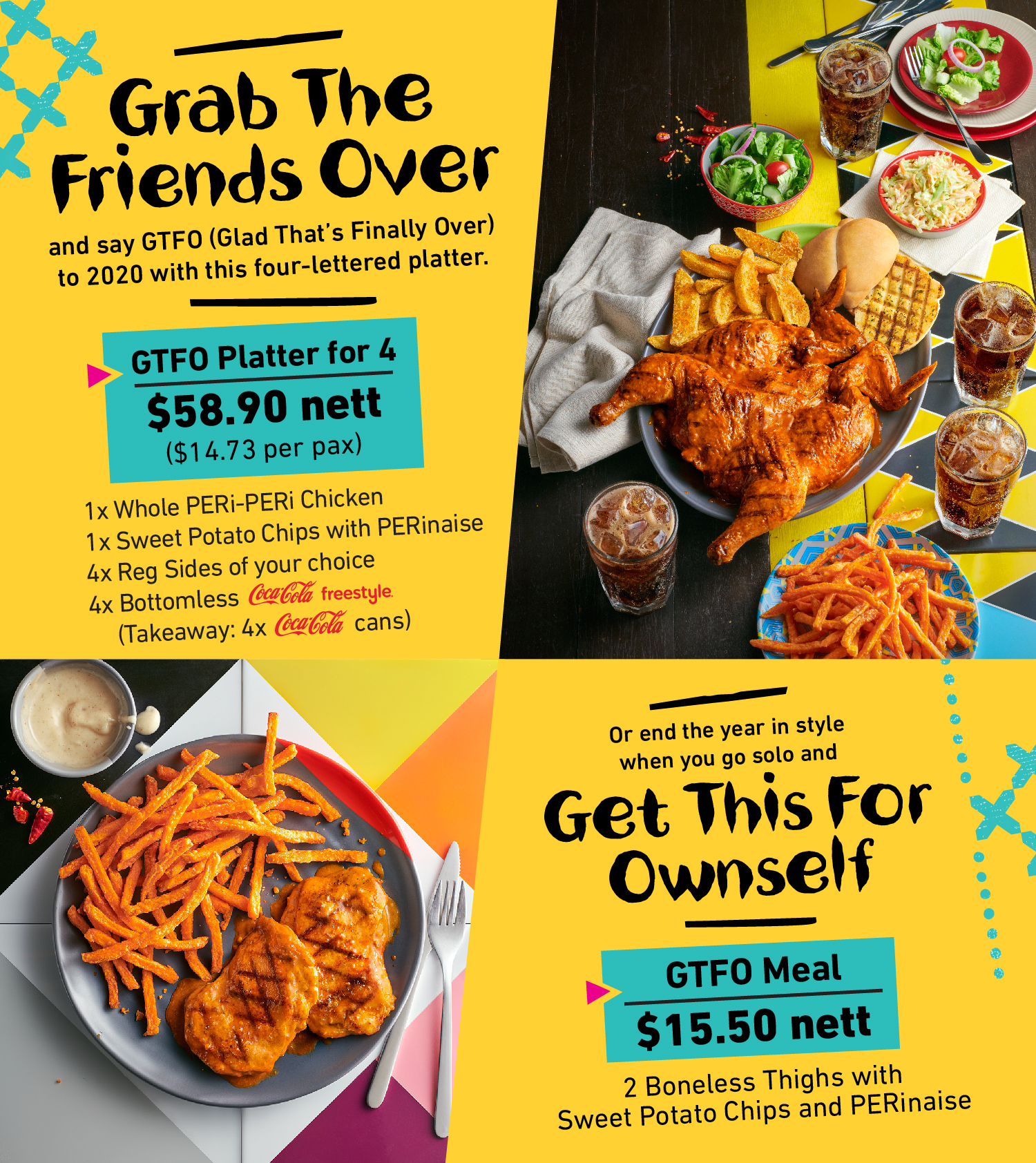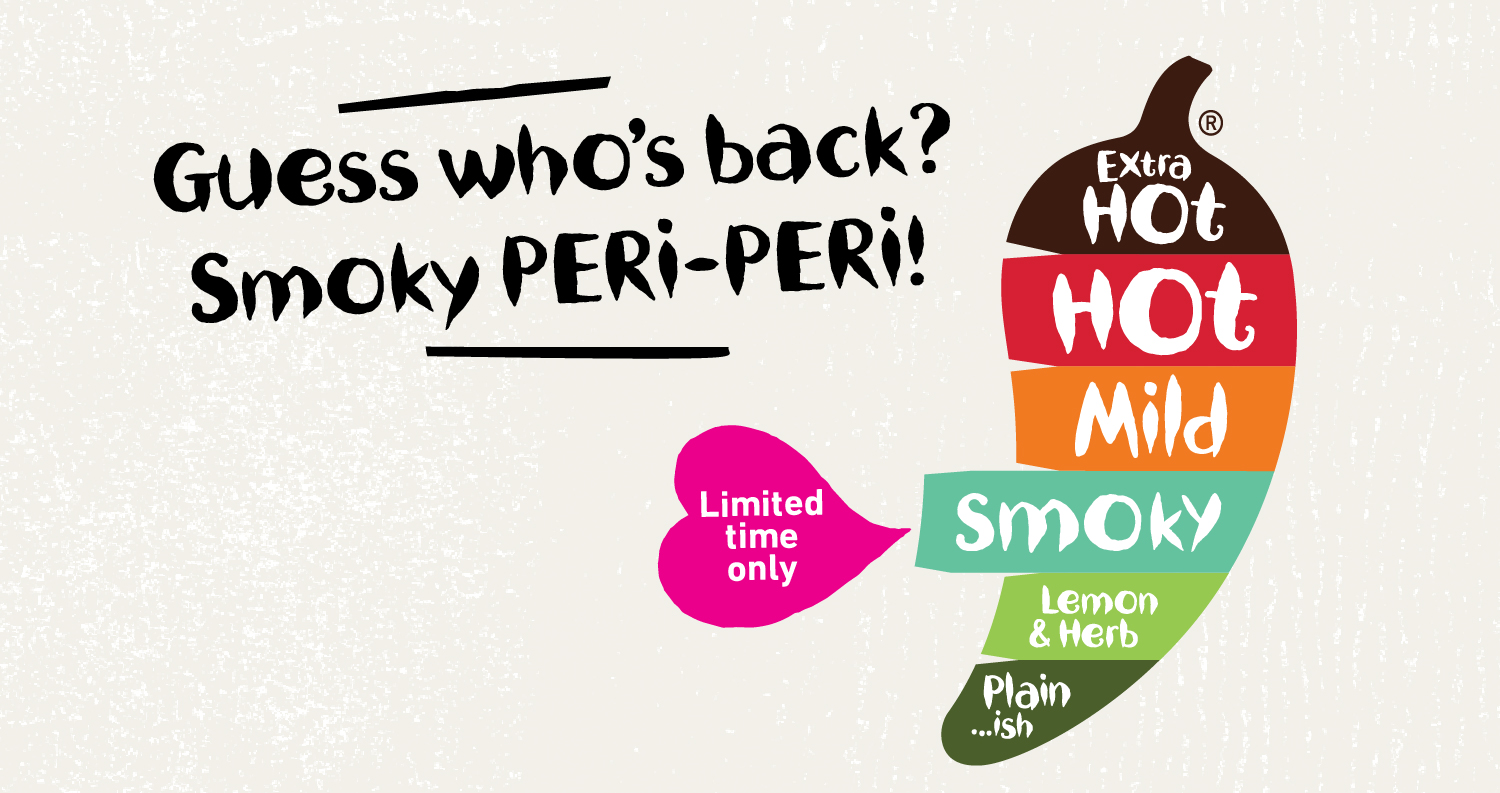 Yes, yes… we heard yall, Smoky fans!
Smoky PERi-PERi is back by hot demand and available on all menu items.
But ah, it'll only hang around for a limited time – so chop chop jio your friends kay.