Welcome to a whole new Bowl game with our
new PERi-PERi Bowls!
It's the classic Nando's you love, bowled out in a new format – with new ways to enjoy flame-grilled PERi-PERi deliciousness.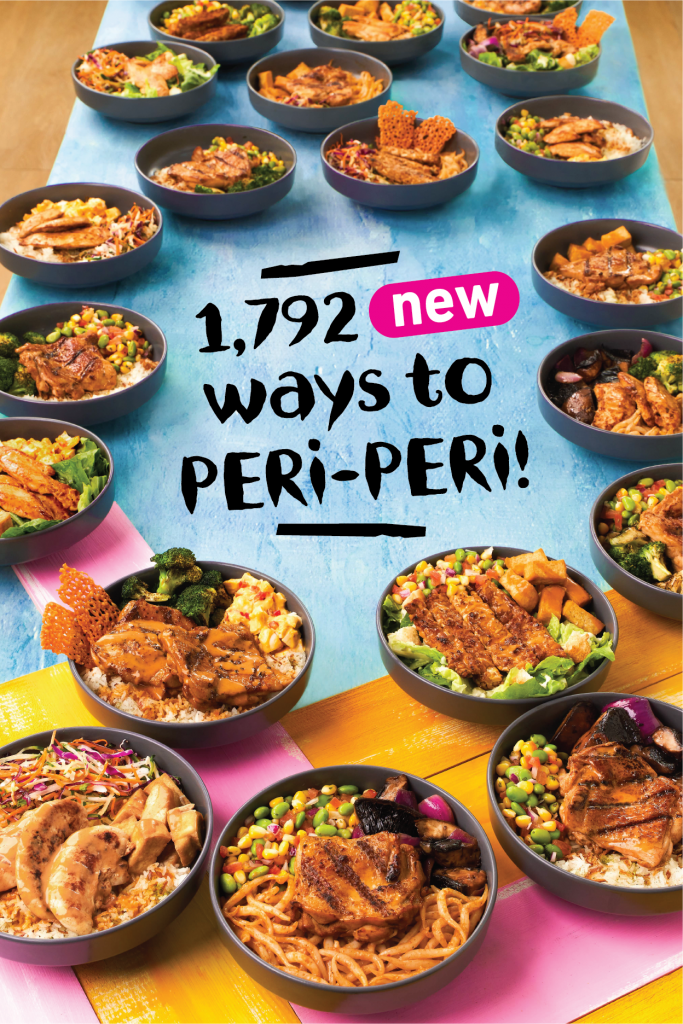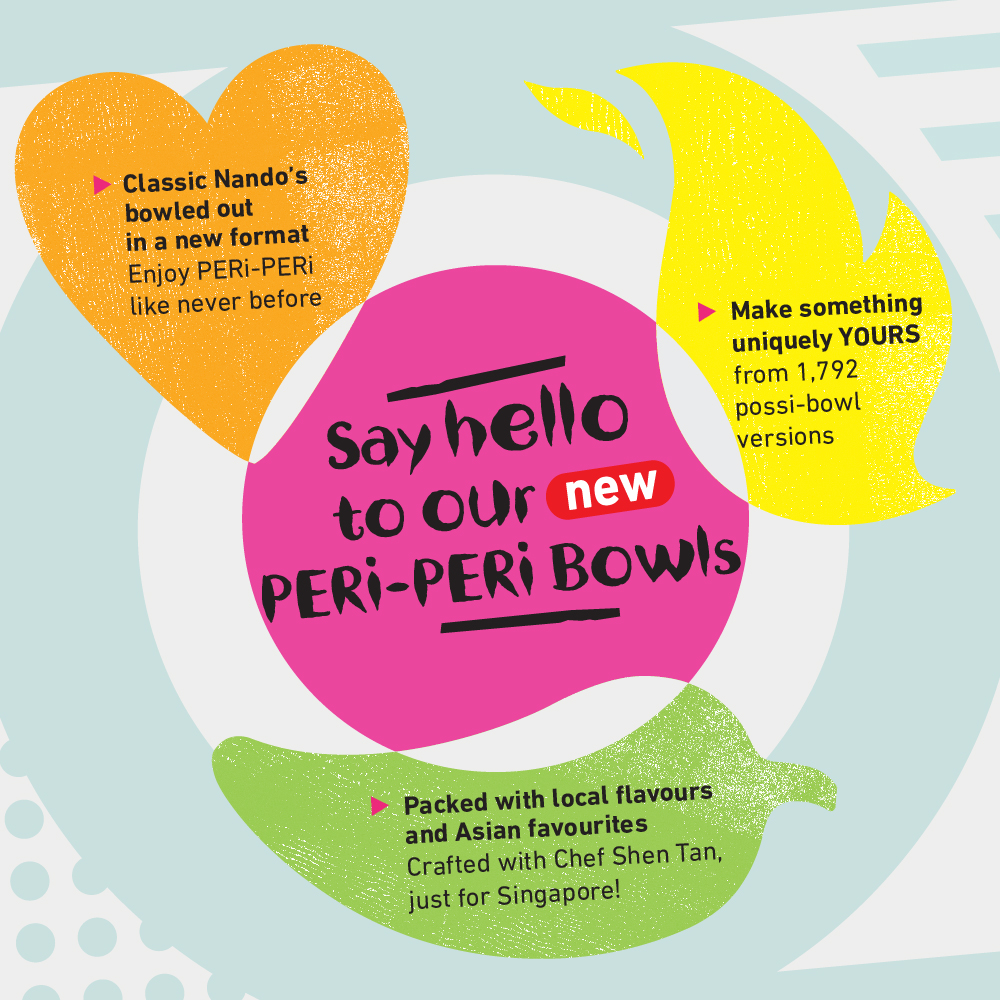 Find something uniquely yours…
and Build YOUR own Bowl from just $10.90 nett!
4 Bases, 4 Mains and 7 Side-Kicks to choose from, all to build your very own PERi-PERi Bowl!
With 1,792 possi-bowl combinations, there's sure to be something for you!
Spot your local favourites – PERi-Laksa, Tofu, and Tempeh?
That's because our PERi-PERi bowls are made specially for Singapore, each component is carefully crafted, packed with flavour, and has something uniquely Nando's! The recipes were fired up in collaboration with Chef Shen Tan, self-proclaimed Nando's #1 fan and well-known for her spin on local flavours and Modern Singaporean cuisine.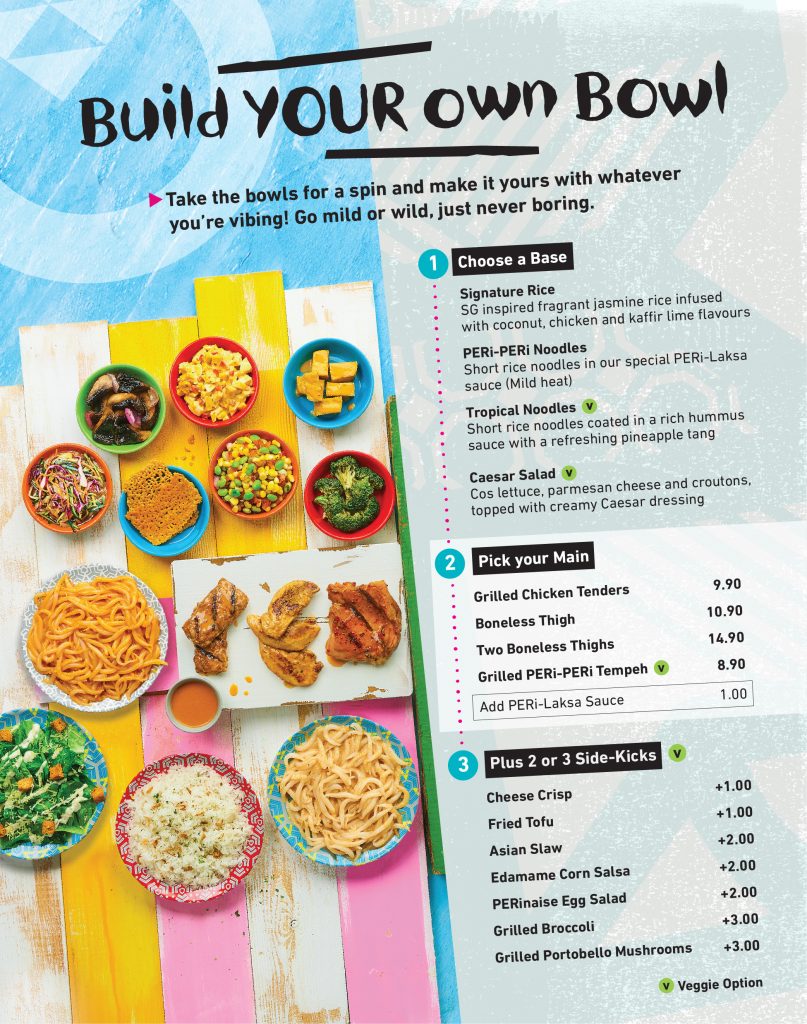 So many bowl and beautiful options…
but if you prefer an easier fuss-free quick fix or a sure-win combination without thinking too much,
here's 4 of our hottest picks that have guaranteed oomph and better value: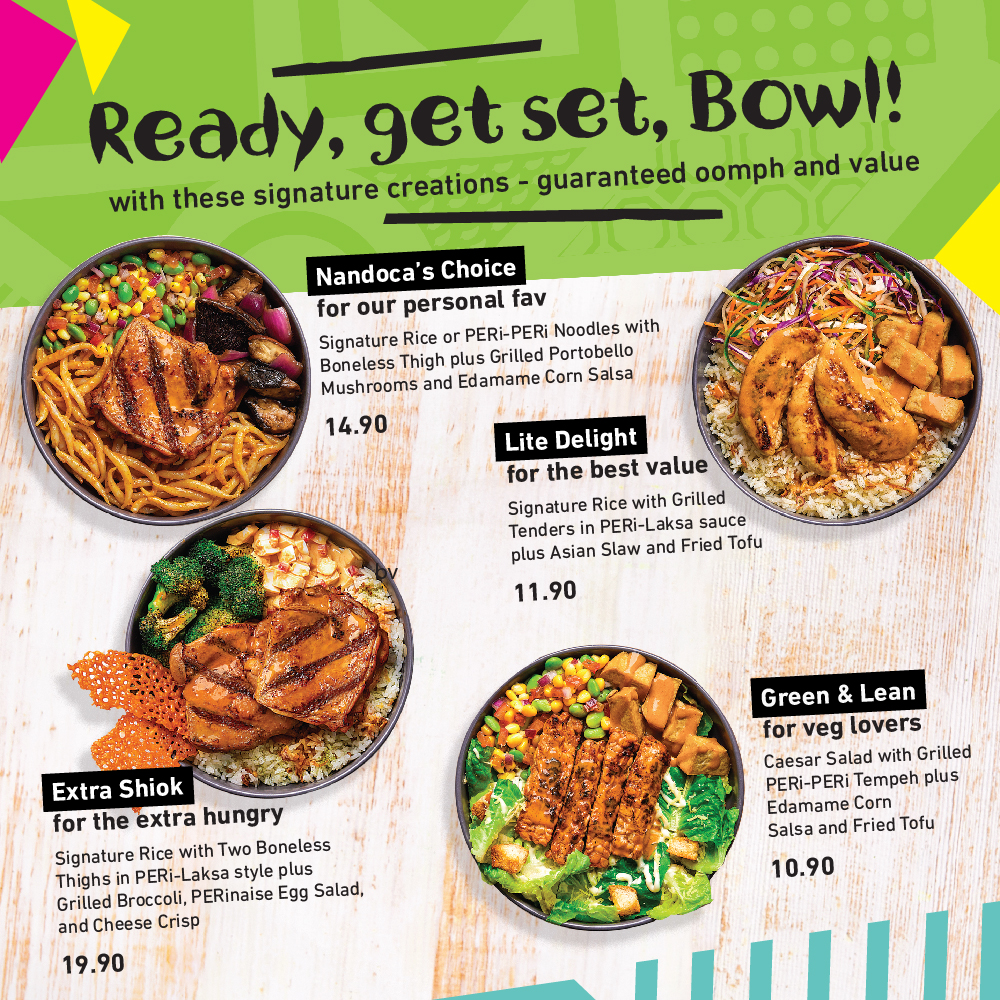 ---
Hinthint: we're bowling out even more hot surprises real soon…
Stalk us on Instagram and TikTok:
#NandosBowlGame
@NandosSG
---
Ready to eat?