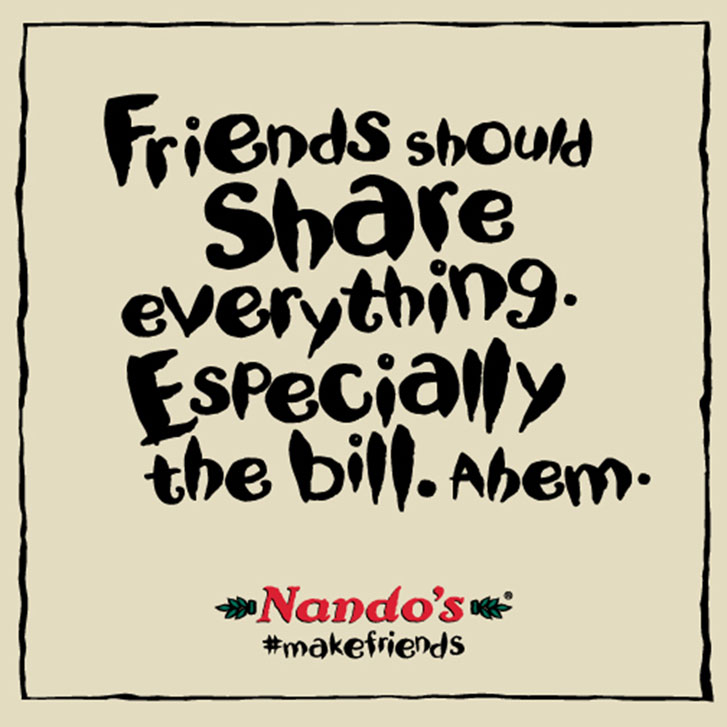 Whether it's jokes, secrets, or PERi-PERi chicken, learning to share is the stuff that keeps friendships burning strong. Come over to Nando's and let's learn how to #makefriends together.
First thing first, gather all your closest friends for a makan session at Nando's
It's always nice to gossip and catch up over a good meal; after all they say good memories are always made around the table.
BUT! You always have this one or two friends who have stomach ache 2 hours before the meet up. Who always pang seh* you.
*Pang seh: Singaporean slang for standing people up with lousy excuses.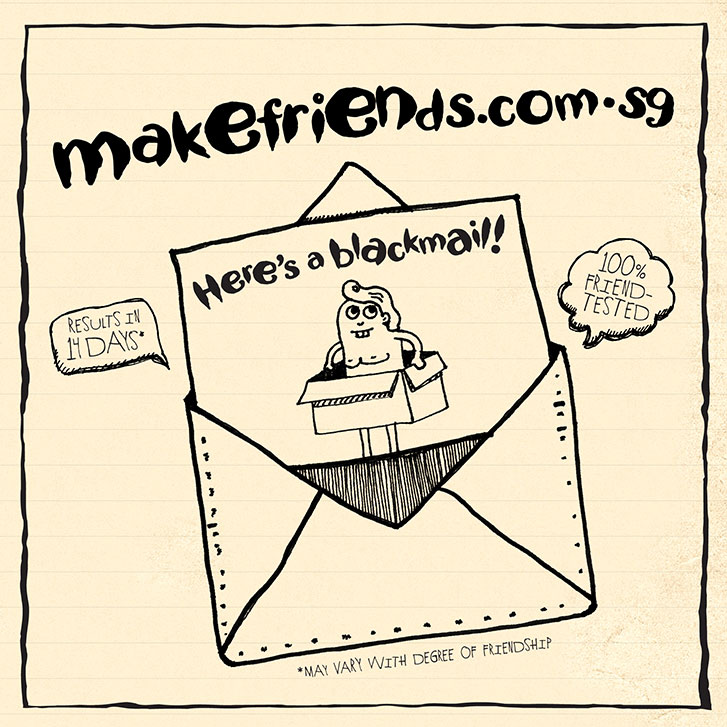 Let us help you with this problem. Use #makefriends invite to guarantee 99.99% of attendance.
How, you ask? *coughblackmailcough*. We'll help teach your friends a lesson if they try to pang seh you.
Visit www.makefriends.com.sg now and invite your friends for a omnomnom session at Nando's. Then it's time to get practical and practice your #makefriends skills.
It pays to learn how to #makefriends, right?