Hungry for a vacation? Come #VisitNandos and experience the hottest holiday deal ever!

Your South African journey begins here. Travel to Nando's for a mouth-watering adventure. Explore our exciting attractions—our warm South African hospitality, fiery PERi-PERi flavours, and foot-tapping Afro-Luso tunes. It's gonna be an unforgettable escapade!
While you're here, take your taste buds on a wild Afro-Portuguese adventure and indulge in our Tour-rific Platters! (Available now till 17 January 2016.)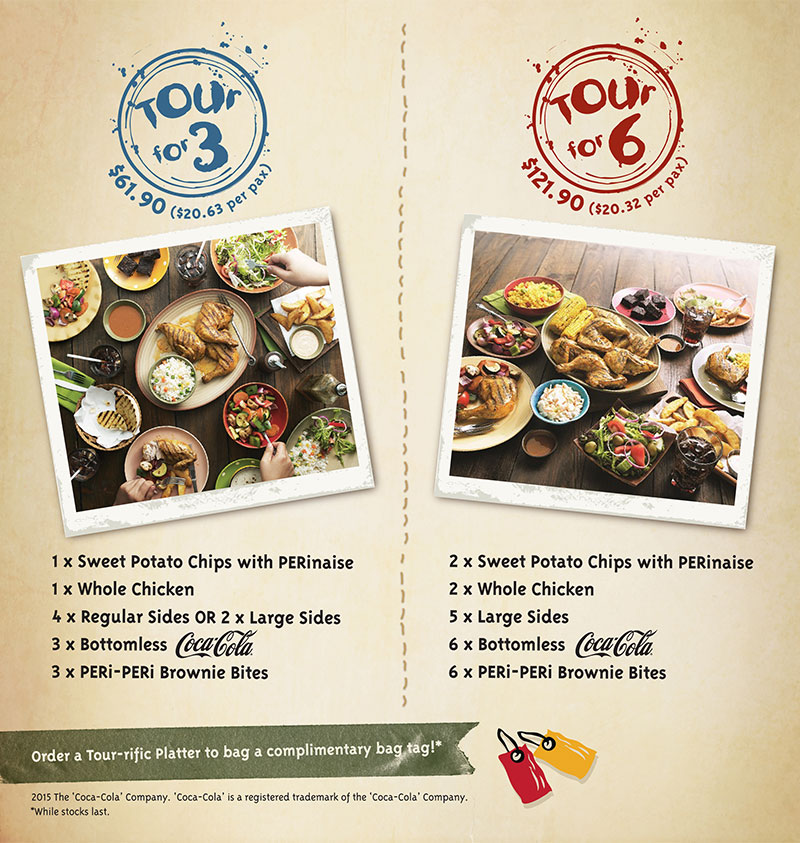 Tour-rific Platters are also available for takeaway. For takeaway platters, we will replace every 3 bottomless Coca-Cola with 1 PET Coca-Cola PET bottle.
——
Check out our Holiday Specials and mark your calendars:

Stalk us on Facebook and Twitter from 23 November 2015 to 17 January 2016 for a hot and saucy surprise!
*Hint: Your Tuesdays are about to get 20% spicier!