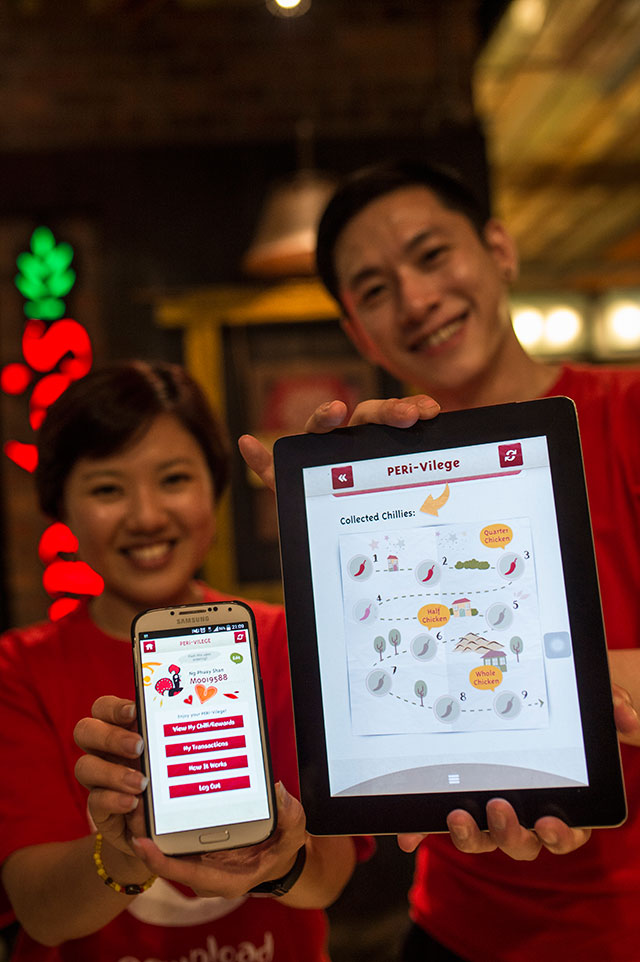 We are bringing you more rewards with Nando's Mobile App, a perfect companion for Nando's lovers!
The app is loaded with a restaurant locator, which contains a comprehensive list of all the Nando's restaurants locations, the entire menu which also catalogues the amount of calories contained within each meal, a contact page that allows you to send in your enquiries easily and lastly, the juiciest bit of all, the Nando's PERi-Vilege Loyatly programme!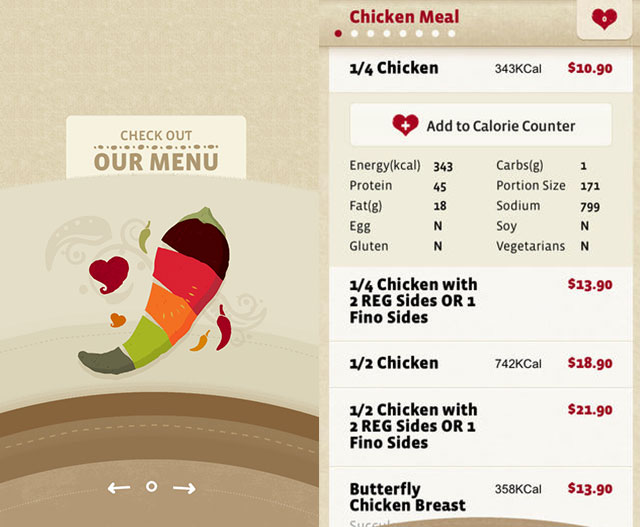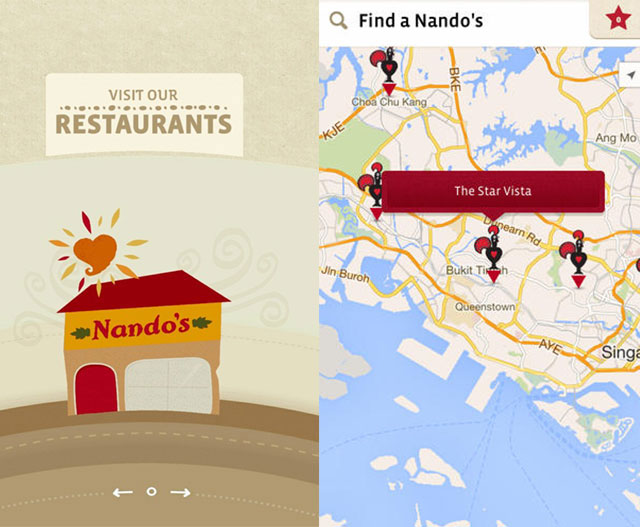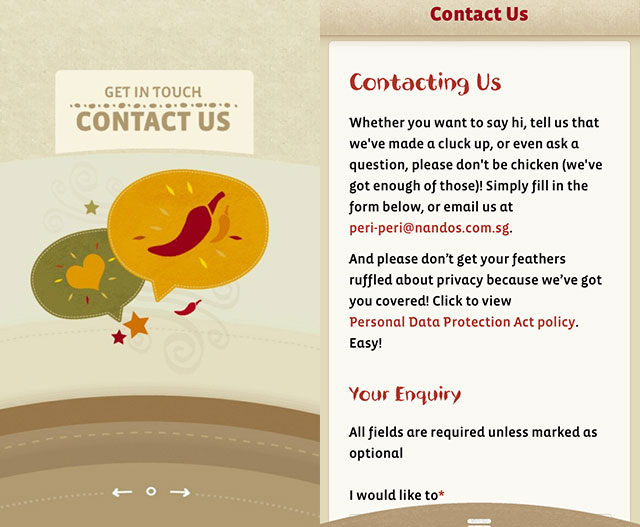 Nando's Mobile App is easy to use with simple navigation. All you have to do is register yourself, eat chickens and collect Chillies. With each visit, you'll get one Chilli. And on the 3rd, 6th and 9th visit, Nando's lovers will get 1/4 chicken, half chicken and whole chicken.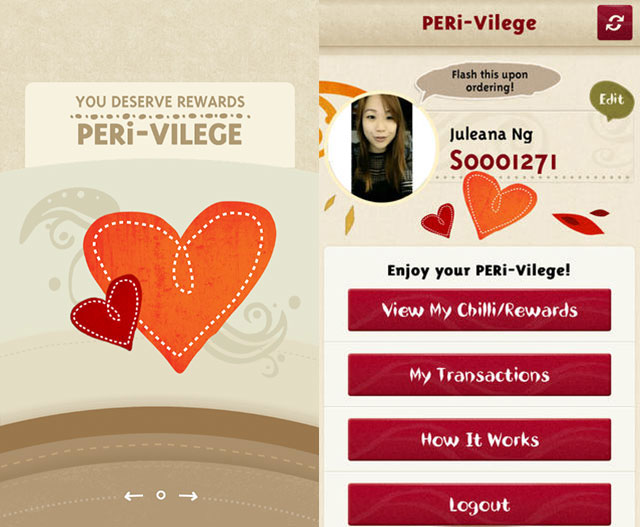 The only thing you need to remember is flash your Member ID on your phone when you dine in; which is easier than having to carry a loyalty card around. To keep track of your rewards, you can check the number of chillies collected and rewards earned all on the App.
With the awesome rewards, the Nando's app is a must have for all flamed-grilled PERi-PERi chicken lovers. The free app can be downloaded from any app store and is available for any android device.
For more information on the Nando's PERi-Vilege App, please log on to www.perivilege.com.sg