Fruity vibes, juicy bites. Gather your fellow partners-in-lime & come have a mango-nificent Christmas tis' merry season!
Guess what… your favourite Mango & Lime flavour is back!
But chomp up quick, as this back-by-popular-demand flavour is only available for a limited time from 18 November 2019 till 12 January 2020.
Gather your loved ones and head over to a Nando's near you as we prepare a festive feast like no other – it will be a tropical explosion of flavours in your mouth.
Because when life gives you Mangoes and Limes, you make it a partaaaay!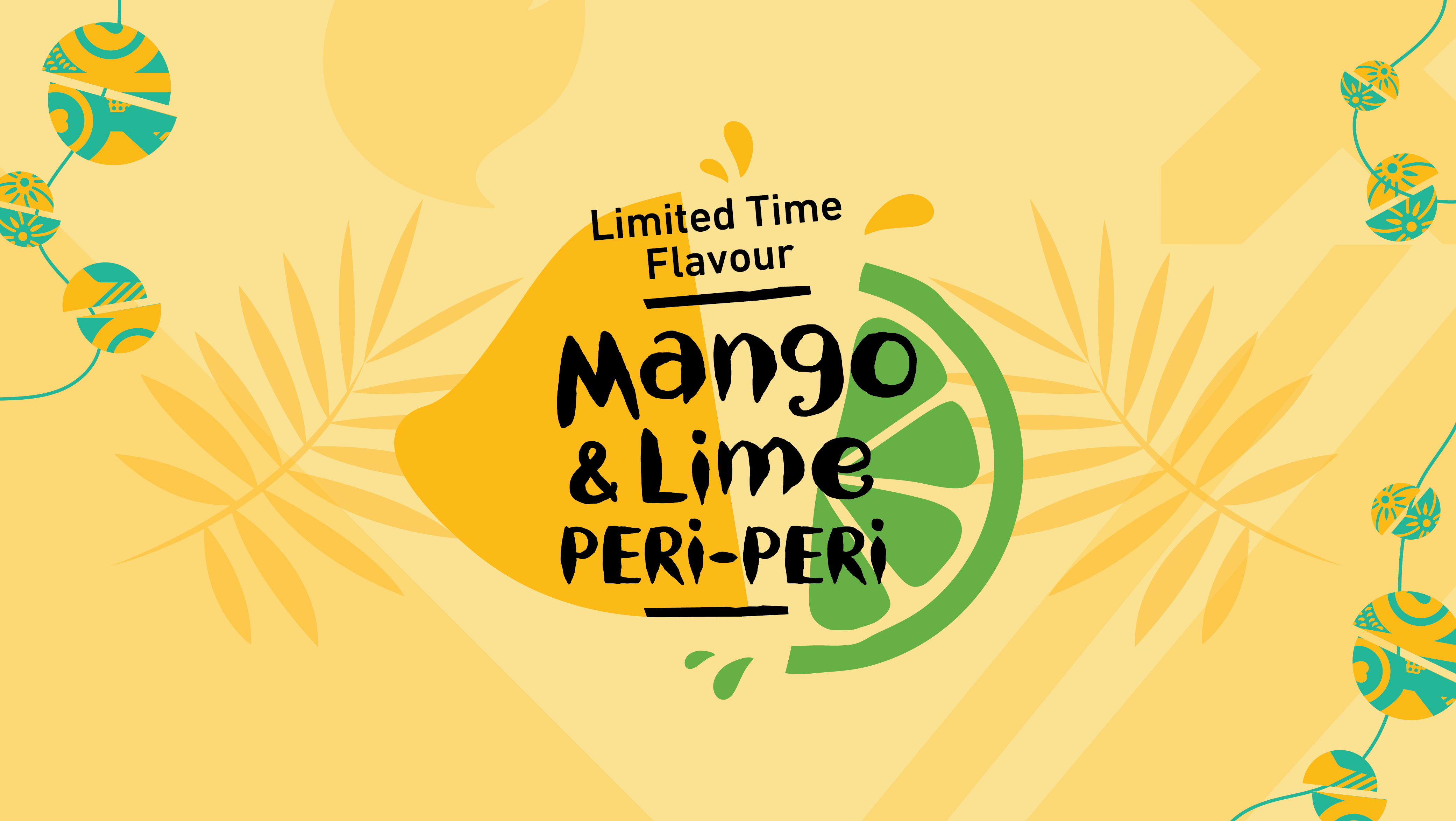 Adored by many and never truly forgotten, the exhilarating duo of Mango & Lime is back to tantalise your tastebuds.
With every bite of our Mango & Lime flame-grilled PERi-PERi Chicken, enjoy the fruity sweetness of mangoes coupled with the tangy zing from a splash of lime, perfect when topped off with a small bite of PERi-PERi heat for that bit of kick!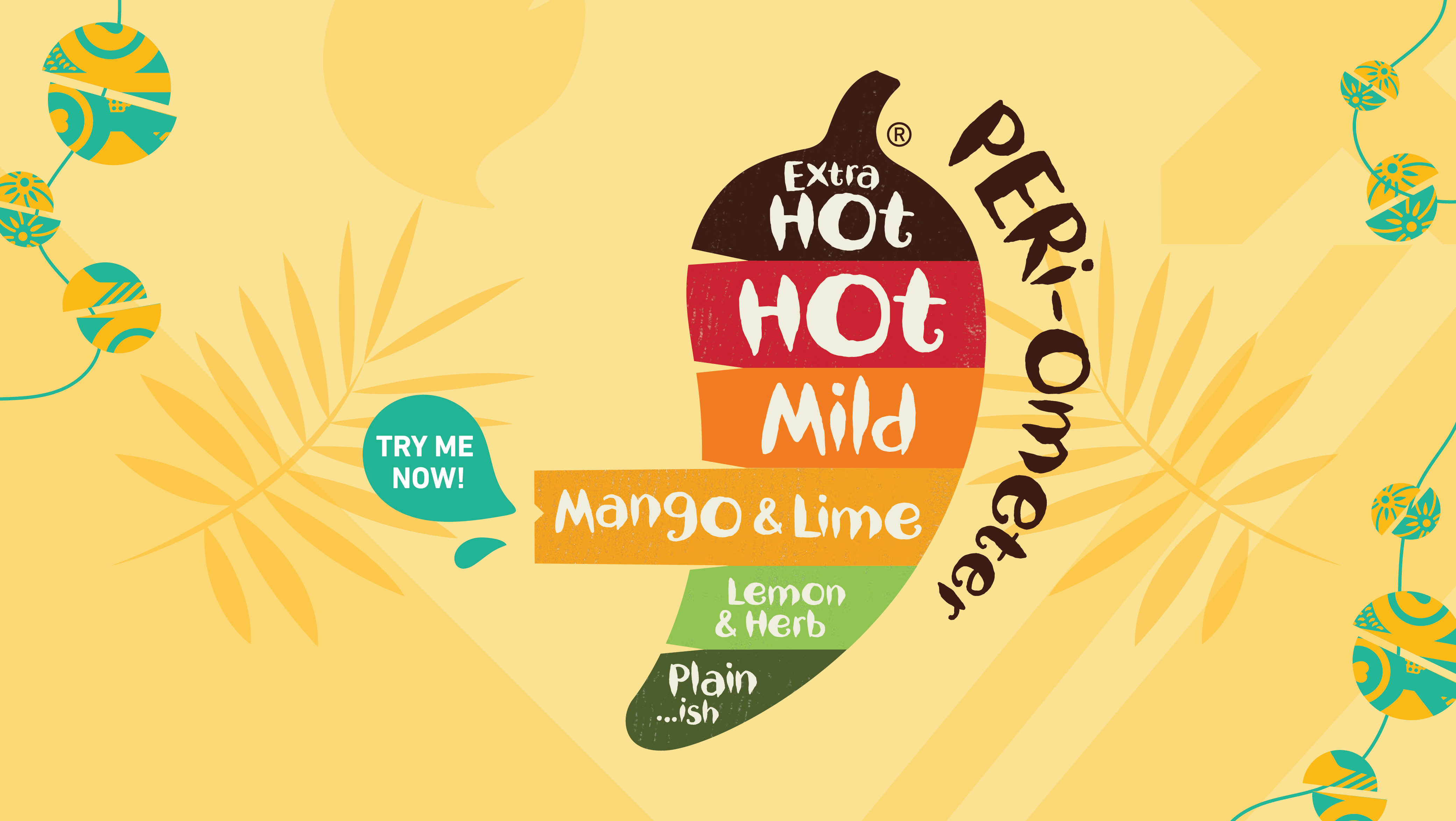 A lil sweet, a lil tangy, with a small bite of heat!
Being milder than mild on the PERi-ometer, Mango & Lime is great for anyone, regardless of how well you tolerate spice.
But if you're a Hot kinda chick and still want the sweet tangy twist?
#ProTip: Order your PERi-PERi Chicken in Mango & Lime and add Hot PERi-PERi sauce afterwards for the best of all worlds!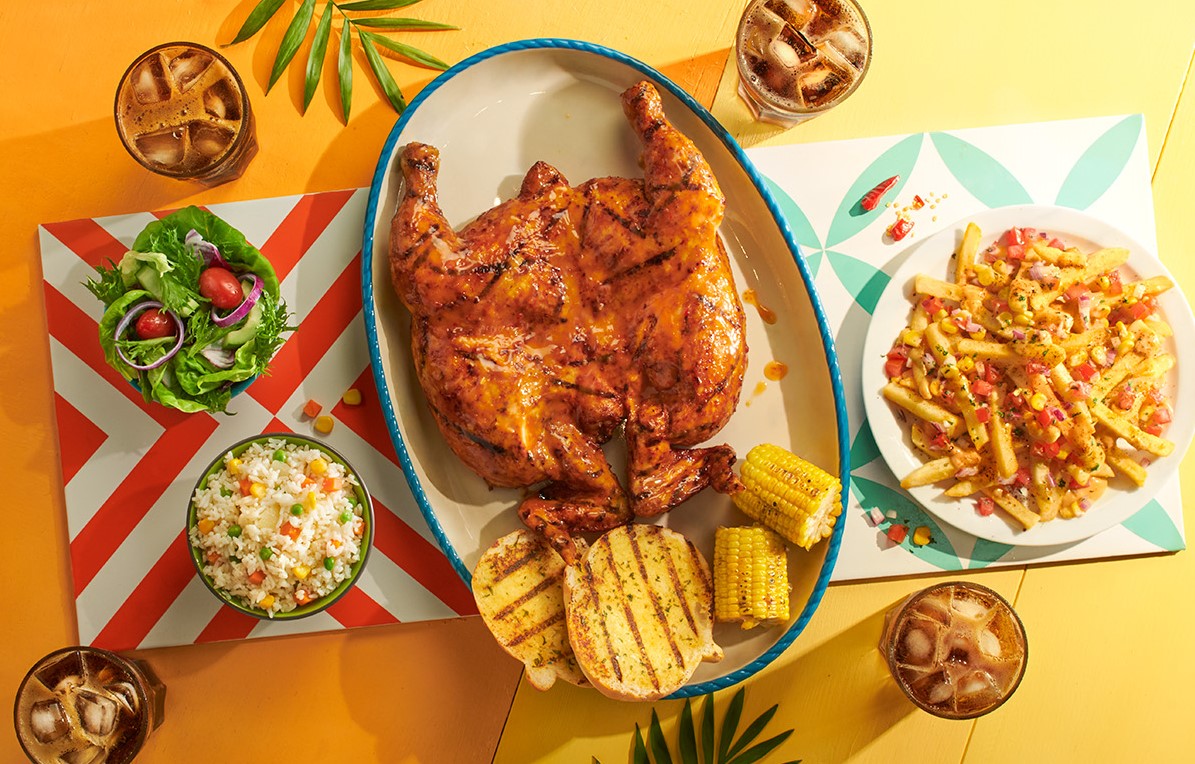 Have a zesty Party, at our place or yours!
Busk in the holiday spirit and dig into our limited-time only festive platter, for a merry, tropical celebration.
Each Party Platter and perfect for four to share ($58.90; that's just $14.73 per pax!)
Expect 1 Whole PERi-PERi Chicken,
1 Cheesy PERi-PERi Loaded Chips,
4 Regular Sides of your choice and
4 Bottomless Coca-Cola Freestyle drinks.

Having the Party at home?
Party Platter is also available for takeaway with 4 cans of 320ml Classic Coca-Cola.
Hey Members, we love you extra!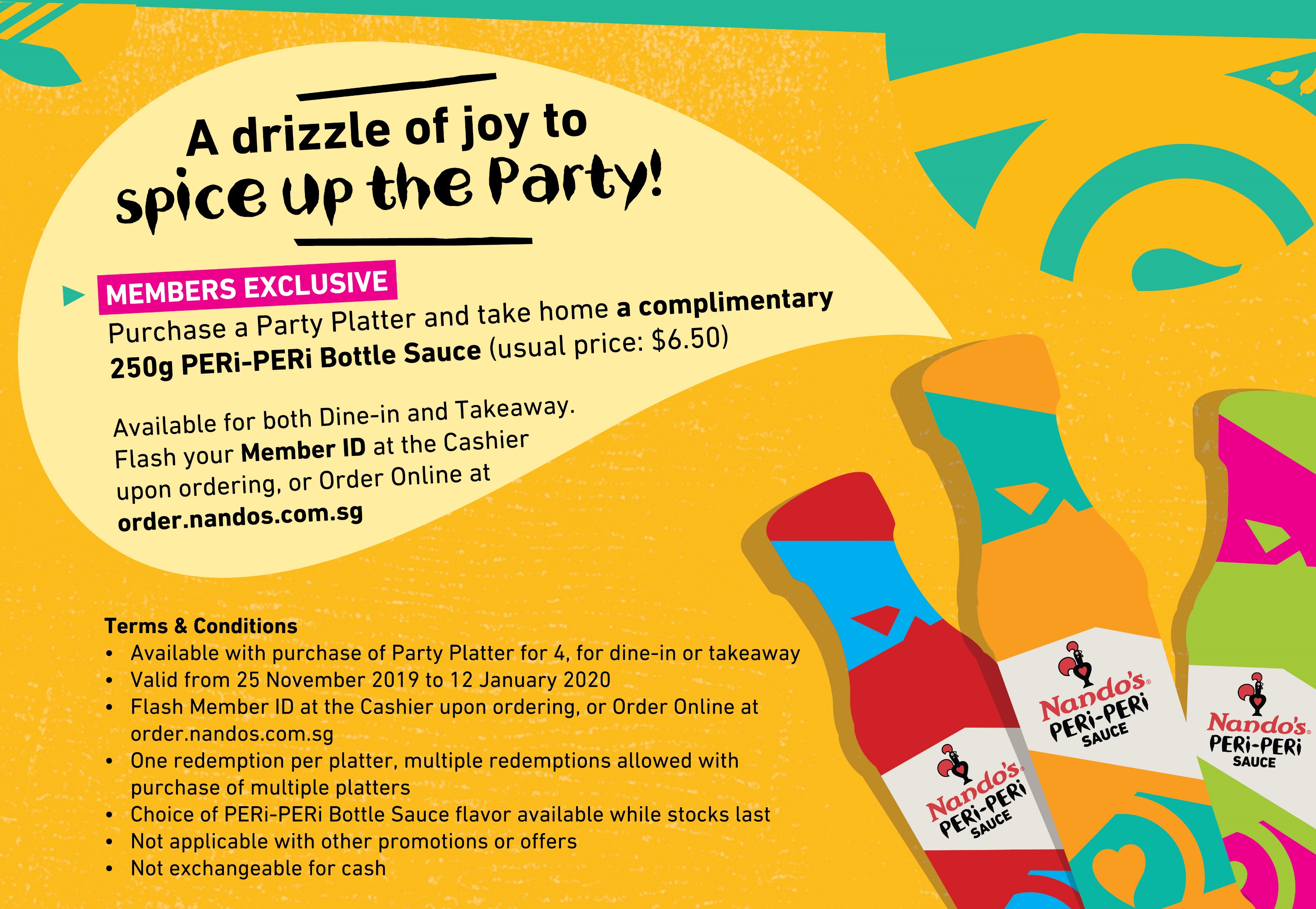 It's time to come home to Nando's this celebratory time of the year,
and bring along whoever you consider family.
We will be waitin'.